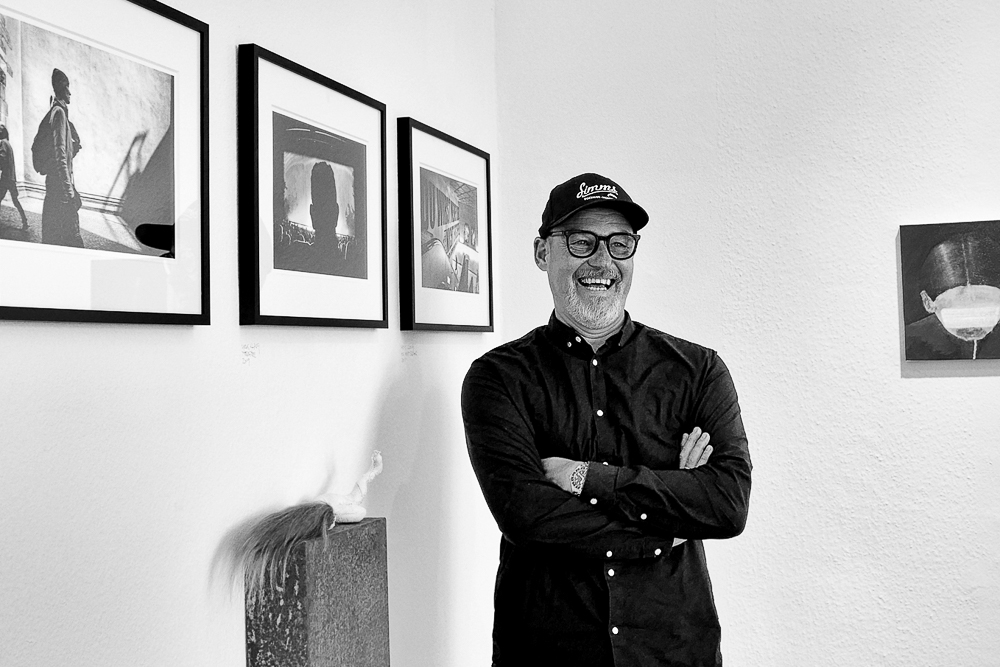 Hi, I'm Max.
Living and working in Frankfurt, I once realized that there was a lack of black and white Street Photography about Frankfurt and its' people. Coincidentally, at that time, I met some American Street Photographers and was inspired to start to explore and document my hometown Frankfurt.
After nearly three decades in advertising and professional photographic projects, I finally started to focus on b/w streetphotography. Prints and pictures of my portfolio are owned by numerous collectors of photographic art and are also part of permanent collections of different companies/NGOs.
Prints can be purchased directly. All prints are printed on Hahnemühle Fine Art Baryta, signed and dated.
Contact me for any questions or requests. Your individual format will be printed on demand. Passepartout and framing service on request.
Don't hesitate to send me a message!
EXHIBITIONS | AWARDS | PUBLICATIONS | MILESTONES
2021   Frankfurt Transitions | Exhibition | Hilton Hotel | Frankfurt
2021   Binding Fotopreis | Member of the Jury
2020   Journal Frankfurt | Magazine | 30 Years Anniversary Edition
2020   Apfelwein Galerie Frankfurt | 25 Ansichtssachen | Exhibition | Frankfurt
2020   Galleri Heike Arndt DK | Exhibition | Kettinge, Denmark
2020   Galleri Heike Arndt DK | Fresh Legs 2020 | Exhibition | Berlin
2020   17qm Gallery | Exhibition | Marburg
2020   New Talent Award | Profifoto Magazine | Shortlist
2019   Curator/Editor of PHOTOGRAPHY ART COLLECTION
2019   Edge of Humanity Magazine, USA | Feature
2019   Leica Masterclass with Alan Schaller, London | Workshop
2019   kwerfeldein, Magazin für Fotografie | Interview
2019   Part of the Permanent Art Collection of Taunus Sparkasse | Collection | Bad Homburg
2019   Soul of Street #22 | Magazine | Cover Photo, Feature and Interview
2018   Foto-Triennale RAY 2018 #EXTREMECITIZEN | Awarded | Finalist Top Ten, Frankfurt
2018   'Urban Jungle' ArtConceptsToGo | Exhibition | RAK, Frankfurt (1.2. –30.7.2018)
2018   Part of International Streetphotography Collection Freddy Langer
2018   'Top of Frankfurt' | Awarded | Finalist Top Ten, Trianon, Frankfurt
2017   'Du wirst meiner Liebe nicht entgehen' | Exhibition | EastGrape, Frankfurt
2017   'Du wirst meiner Liebe nicht entgehen' | Exhibition | TypZwoOpening, Worms